When it comes to phone systems, the needs of a business dramatically differ from those of a residential user. COOLSIS Technologies is a premium supplier of business phone systems in Dallas, focused on clients with small and medium-sized enterprises.
What is a Business Phone System?
Business phone systems incorporate multiple lines within the same organization. They can range from small key systems to large-scale PBX (private branch exchange) systems. Most modern business phone systems use a PBX.
A PBX is a switch or phone exchange system that internally connects users within a private organization by phone whilst also allowing for external calls. It performs the same functions as a traditional central office line and allows communication between large numbers of phone stations (or extensions) within the organization. Unlike older-style key telephone systems, there is no need for users to manually select outgoing lines – outgoing lines are instead selected automatically.
The current trend in phone systems is to use the IP PBX – meaning the private branch exchange uses the Internet Protocol to carry calls between users. The functions of a PBX for business include but are not limited to:
Connection establishment

Metering calls

Auto dialing

Call blocking or call forwarding

Call transfer

Conference calls

Direct inward dialing

Voice mail via email

…and much more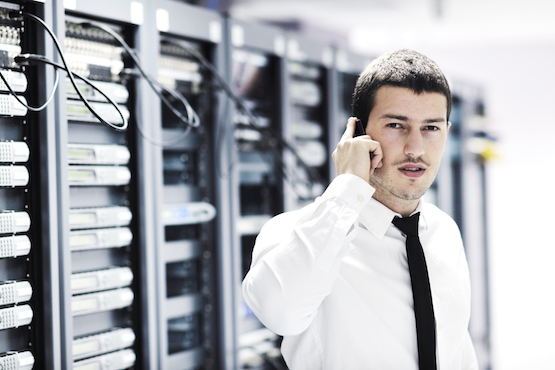 COOLSIS Technologies: An Industry Leader in Business Phone Systems
COOLSIS Technologies is your premium provider for superior business phone systems in Dallas. We offer comprehensive packages in collaboration with you so you know that your needs are covered. From schools to medical centers, large retail operators to any other type of business organization, we have the ideal business phone system for you. We provide IP phone systems, including the renowned 3CX PBX phone system to meet your every need. Our commitment to you is 100% customer satisfaction. Call us today to learn more.